1. Maximalism
The era of the simple black and white invitation may be behind us. This season, embrace mix-and-match patterns, various custom illustrations, saturated colors, and more. Incorporate different print methods such as foil and letterpress to create a layered look and your invitations will surely stick out in the mail.
Instead of compromising on style with your partner, throw together a bit of everything to create wedding stationery that is playful, lively, and uniquely yours.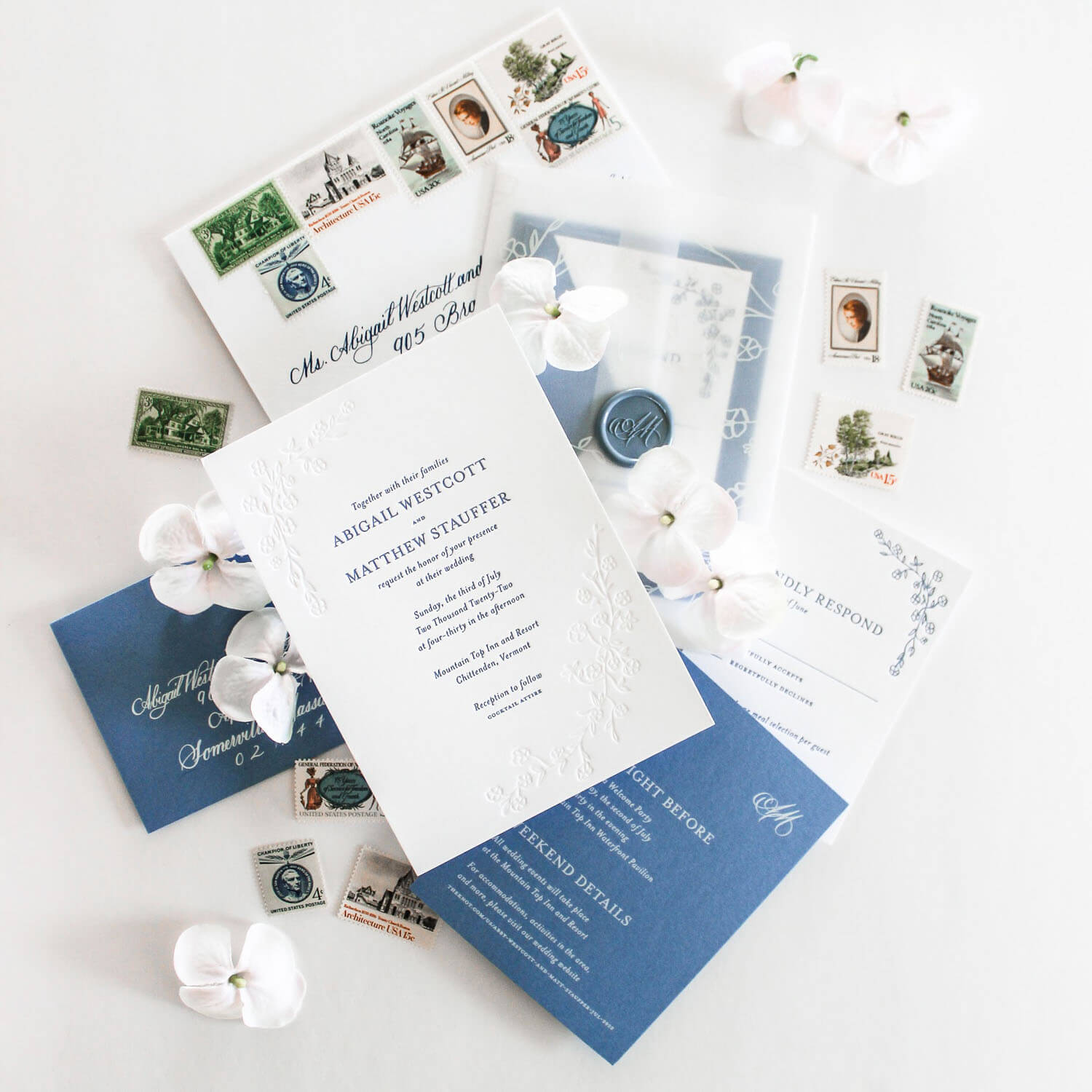 Photo: RH Design | Shelburne Gift Company
2. Vibrant Color Palettes
Instead of choosing the muted blues and blushes we've seen over the last few seasons, lean into highly saturated colors this year. Imagine rich blues, reds, oranges, or even chartreuse gracing the mailboxes of your family and friends. Combined with detailed patterns, the bold color palettes we expect to see will leave a lasting impression on the 2023 wedding season.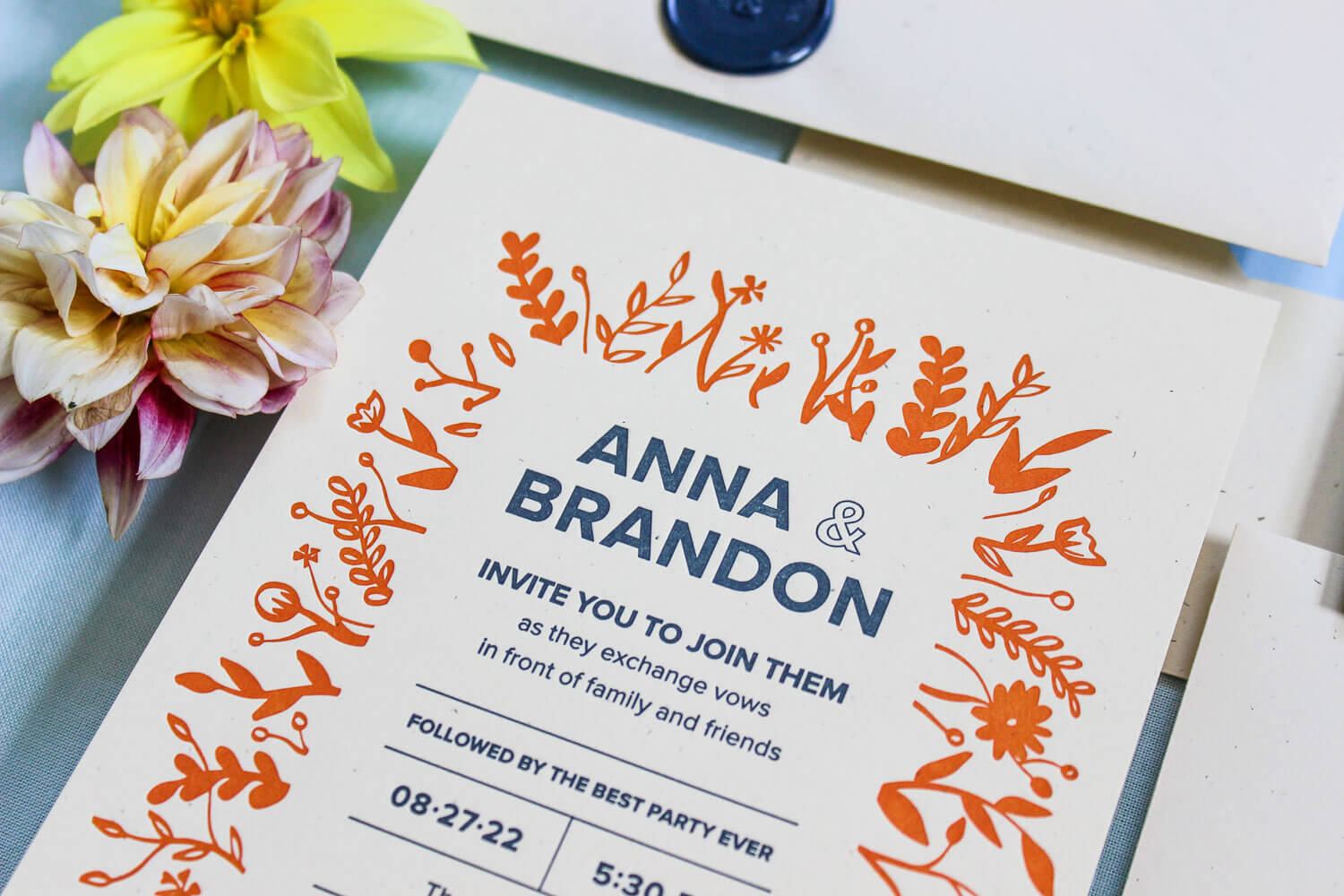 Photo: RH Design | Shelburne Gift Company
3. Regency-Inspired Design
We have seen this for a couple of years now and vintage romantic styles continue to be on the rise. A design style that was brought back into the limelight by Bridgerton, this aesthetic is marked by opulence and luxury. Think of intricate patterns and gold foil to give your wedding paper the gilded touch it deserves.
Take the trend a step further by using old-English-style language. For example, swap "the favor of your reply" for "the favour of your reply" to transport your guests to an older era.
Photo: RH Design | Shelburne Gift Company
4. Playful Language
That leads to the next trend we expect to see more of in 2023 — playful invitation language. While the place for formal etiquette still exists, do not be afraid to lean into your venue or love story as fodder for wordplay on your invitations. For a wedding weekend by the beach, dub your welcome party "Surf's Up." For an afterparty at a ski-resort wedding, why not call it "Aprés?" Do you and your partner love to read? Call your rehearsal dinner "The First Draft."
In addition to color, patterns, and custom marks, language can separate your wedding from the rest and set the tone for your entire wedding weekend.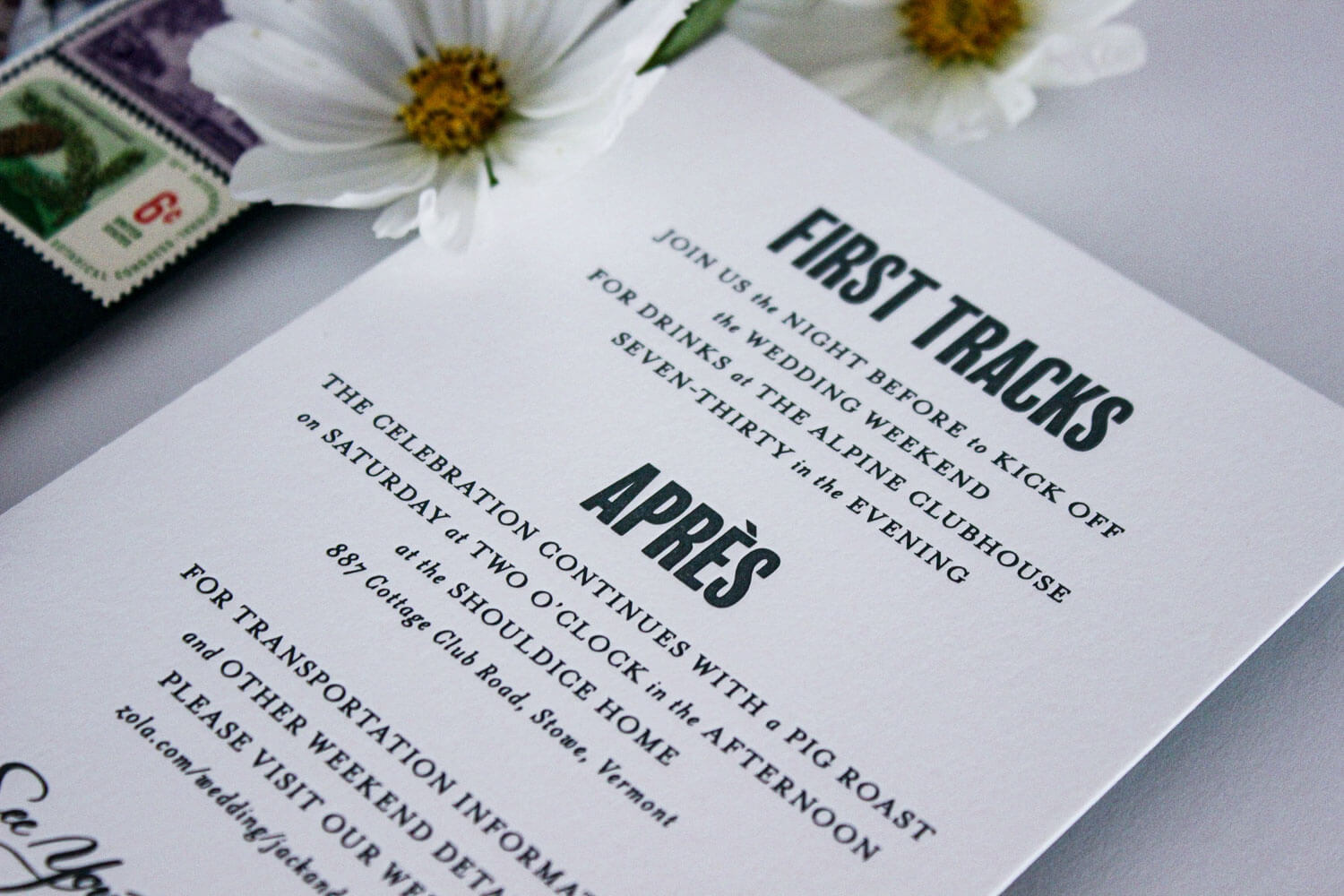 Photo: RH Design | Shelburne Gift Company
5. Playful Language
While we have seen some incredible escort displays over the past years, this year we expect to see escort cards return to the tabletop — but with a twist. Instead of simply laying your escort cards flat, incorporate them into an intricate table-top floral display. Alternatively, use the table surface to lay greenery and allow packs of wildflower seeds protruding from the surface to guide your guests to their seats.
While escort displays have recently taken a vertical direction, this season we expect to see some creative displays on a horizontal plane.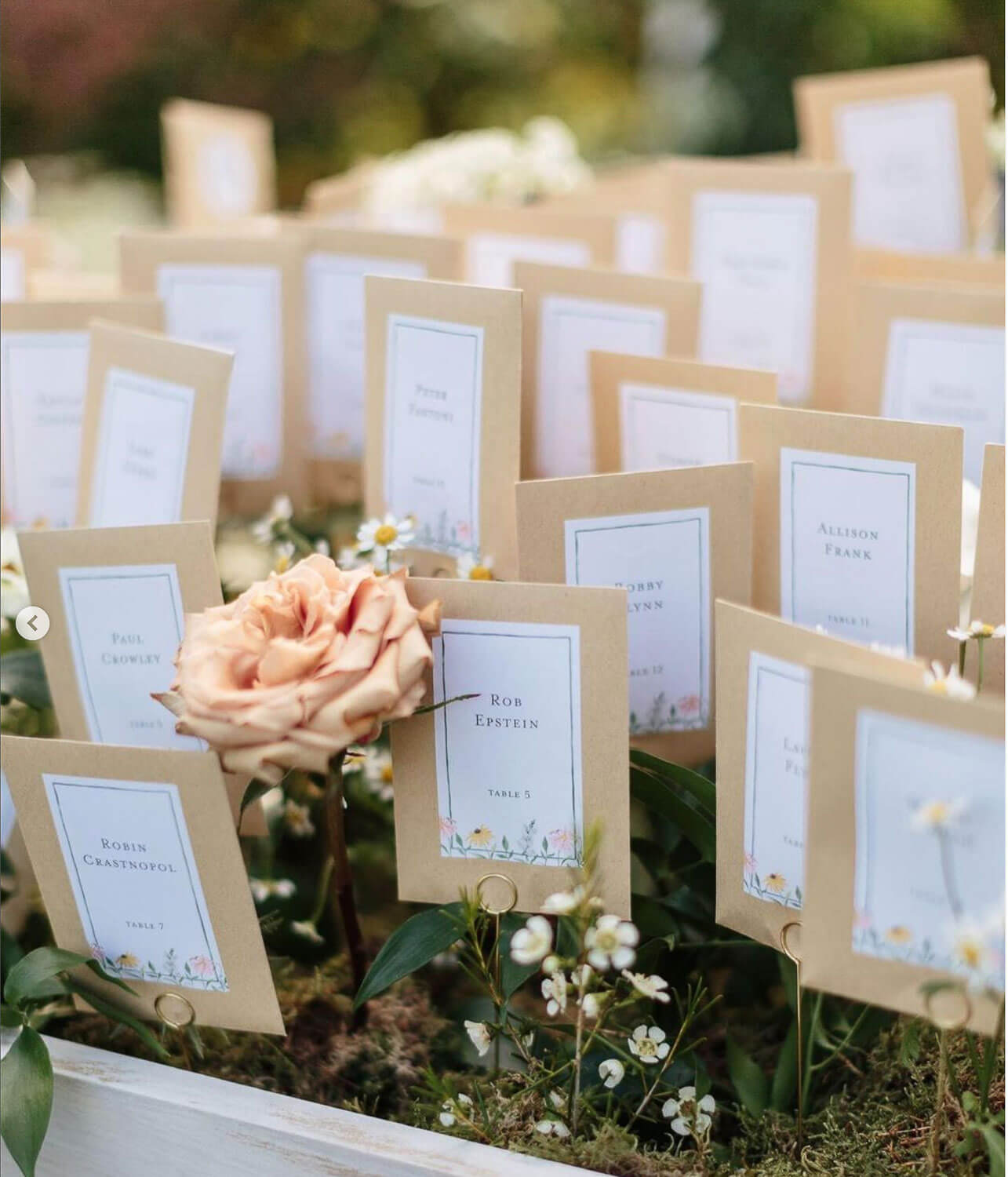 Photo: The Light and Color | Mulberry and Elm