It's a beautiful sunny afternoon here in Vermont for a signature drink! I am sitting on my deck just listening to the 'birds' chirp and sipping on a tall glass of spiked lemonade. Wedding season is finally upon us, and 'we're so excited! We hope you're equally as excited for your big day!
We thought this week's topic could be about wedding signature drinks. The signature drink trend started around 2015 and increased in popularity for a couple of years. Then it was quiet for a bit and now 'it's starting to come back. A couple of tips to remember when you're choosing a signature drink, keep in mind your guests and what they like. While this is your day, think about what they order, when they go out with you, not just about what you love. Also, think about the time it takes to make those drinks, choose something quick and refreshing, so your guests 'don't get bored standing in a long bar line. The last tip is to choose something that reflects who you are as a couple while keeping your guests in mind. Choosing something with a ton of ingredients or a name you cannot pronounce will only lead to you losing money from drinks not drank.
For us. The signature drink is a great way to incorporate design when it comes to color and wedding signage. We always encourage our clients to do his and her drink for the cocktail hour as it is one more element to the wedding that your guests get to be part of.  Over the years, I have seen everything for mock-tails to spiked iced tea and everything in between.
 Below you will find my top five wedding signature drinks that are sure to win your guests over.
Coming in at number five is a colorful red Italian cocktail. Invented in Florence, which adds a certain classic appeal to your wedding day. The Negroni.
INGREDIENTS: 1 part Martini Rosso, 1 part Martini Bitters, 1 part Bombay Sapphire Gin, Orange slice, Cubed ice
Who 'doesn't love a good mojito? Coming in at number four is a refreshing spin on this delish drink that everyone loves, the blackberry mojito.
INGREDIENTS: 1/2 c. blackberries, handful fresh mint leaves, Juice of 2 limes, 1 tsp. sugar,1/2 c. light rum, Crushed ice, club soda
Do you love the feel of sand in your toes, the sound of water hitting softly along the shoreline? This next drink will transport you there. Coming in at number three in a stunning blue is an Ocean Breeze.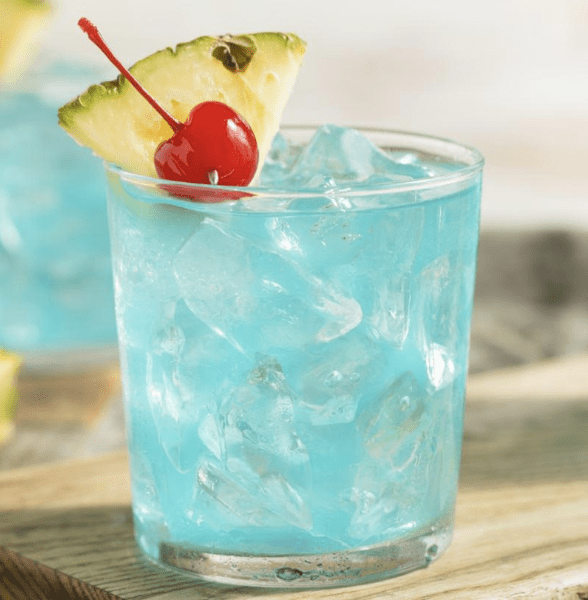 Ingredients: 3 oz vodka, 2 oz fresh lemon juice, 1 oz Blue Curacao ,Ice, Fresh blueberries for garnish,
Our number two wedding signature drink is one of my personal favorites and a sip of sunshine! The refreshing and fun lemon drop martini. Who 'doesn't love a pretty yellow drink that has a kick to it!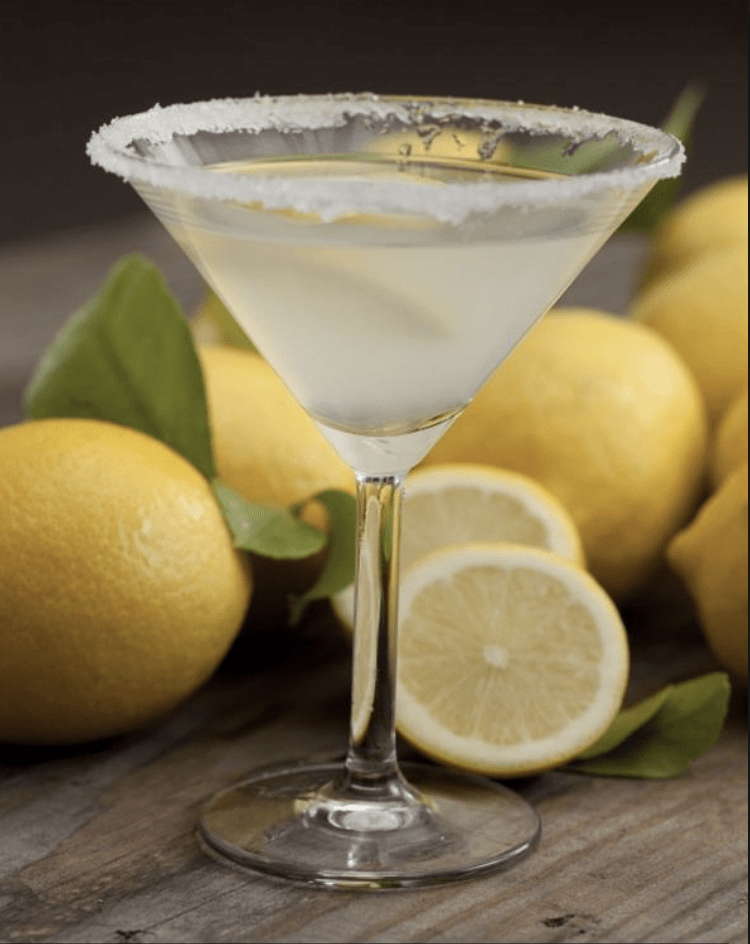 Ingredients:
1 ½ ounces good quality vodka, 1/2-ounce Triple Sec, One teaspoon superfine sugar or to taste
3/4-ounce lemon juice, freshly squeezed, Ice cubes, Superfine sugar for dipping the glasses Lemon, thinly sliced
And last but not least, coming in for our number one favorite wedding signature drink sure to wow your guests is the lovely rose sangria.
Ingredients: 1 bottle (750 ml) dry rose wine, 1/4 cup brandy,2 tablespoons raspberry liqueur, 2 tablespoons sugar, 1 1/2 cups raspberries, 1 1/2 cups quartered strawberries, 1 sliced lemon,1 1/2 cups seltzer
There you have our top five wedding signature drinks that we see guests loving for stunning New England Weddings and beyond.
Cheers to your big day and we wish you all the happiness in the world
Your New England Tent Girl
Jackie Watson