The Udder Guys are up next for our vendor of the week spotlight!
The Udder Guys // www.theudderguysvt.com
Katya d'Angelo: Unique and passionate entrepreneur.
I scoop ice cream, so it's pretty straightforward! But I like to think that in doing so, I add an extra, unique layer of fun to any event I go. It started as a side business serving my local community because there was no place for locals to get ice cream. Then it organically grew into weddings and other events. I enjoy having a business that is a bit whimsical. Plus, it's just fun to ride. I've been in the business for 3 years.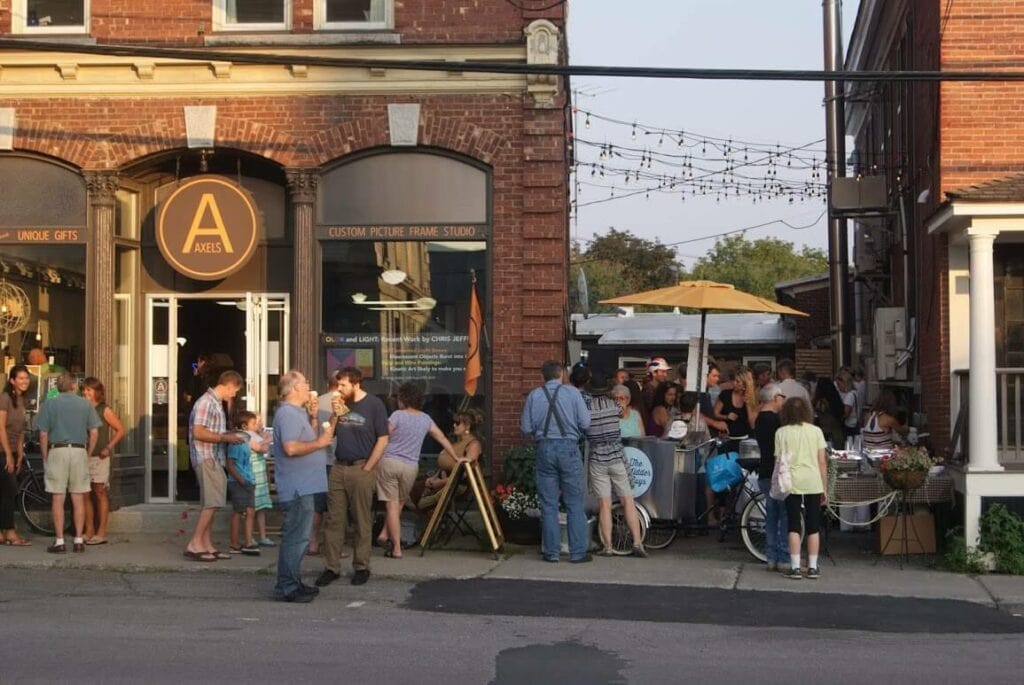 A little bit about me…
I love hats and scooping at the trike gives me the perfect outlet to wear different ones. I'm married, and we have a dog named Ralph and two cats, Orsino & Riley. My favorite color is navy and my favorite food is cheese, particularly Vermont goat cheeses and Alpine style cheeses. When relaxing, I love to read of my deck, garden or walk my dog.
Every couple wants their wedding to be memorable, not just for themselves but also for their guests. How often do you see an ice cream tricycle roll up at a wedding? Not often, but the comments I get about it from wedding guests and the couple are always along the lines of, "that's so awesome," or "I've never seen something like this before." Aside from simply serving up a sweet treat during the reception or rehearsal dinner, I'm serving up a dessert experience.
Many thanks to The Udder Guys for being our Spotlight Vendor of the Week.