You have been dreaming of your perfect wedding dress since you could remember, and the day has finally come when you can go out and find it! Finding your wedding dress can be stressful, and in this blog were going to give some quick tips on how to find that dress.
Tip One: Figure out the style that you are. Are you a trendy modern bride that likes sleek lines? Are you a Boho bride that loves whimsey and flirty outfits?! What is the clothing you wear every day that makes you feel at home, comfortable, and what are those brands? Once you know those keywords, do some googling for gown designers with those style wedding key words—for example, Whimsical bridal gowns.
Tip two: A lot of brides think that making several appointments at once is the best way to go, and I could not disagree more. Choose a bridal shop and start by seeing what style and shape you like. Is it A-line, ballgown, mermaid, and the list goes on. Once you have an idea of what you feel you look great in, then you can make 2-3 salon appointments.
Tip three: The Entourage, this is going to be one of the most important choices in your life, and having more than three people with you can make that choice extremely difficult. I recommend taking only 1-2 people that you know will support you in whatever choice you make. There is nothing worse than bringing a bridesmaid and having them nix every dress your trying.
Tip four: Set yourself a budget and stick to it. If you want to spend $10k on a gown, then only look at dresses in that price range. You see time and time again, brides being sucked into spending more because they were shown something outside of their budget. Be upfront and say you don't want to spend over a certain amount.
Tip five: When you're trying on wedding gowns, ask yourself the following questions.
Can you move around in the gown?
Do you see yourself walking down the aisle in the gown?
Can you easily get in and out of the gown?
Do you think you can sit, dance, and mingle in the gown?
How will you travel to your venue with the gown?
We hope these quick tips and tricks help you with the wedding gown experience. Happy Planning.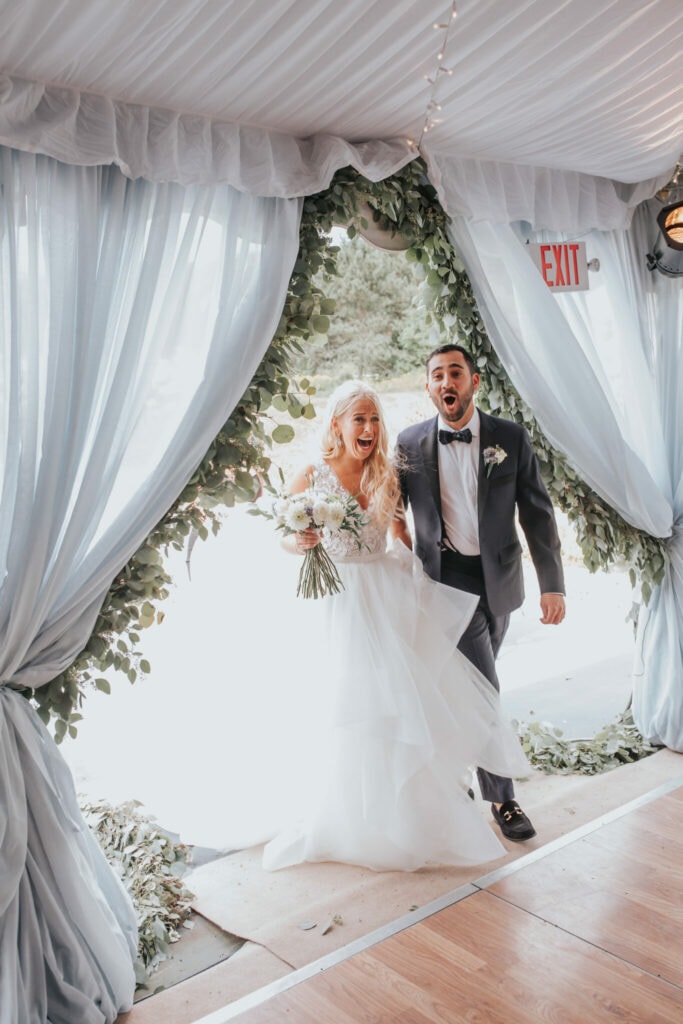 xoxo,
Jackie Watson