"I want color" was one of the first things out of Liz's mouth when we sat down to talk design, and for this we were thrilled! A couple who didn't care to follow "expectations" or "traditions," they wanted the event to a fun reflection of them. This was sweet to see develop as they actually have shier personalities, but as their bright and cheery love began to show it was clear that their guests were about to have a good time!
Their wedding took place at The Marble House Project in Dorset. This venue is a full-time artist's retreat where people can spend time creating and showcasing their work. A truly unique property with its mixture of rustic Vermont, old quarry marble and modern art, it was the perfect setting for this unique couple.
Guests were bussed up the drive and dropped off for a short walk where they were met with pre-ceremony cocktails and found their way to a meadow overlooking the valley and mountain range where a bright and colorful floral ring laid out a semi-circle where the ceremony would take place. Live music provided background entertainment as guests caught up with one another and changed its tune as the intimate bridal party began its entrance. Nerves kicking in, Liz was looking for a beverage before the ceremony and so a quick vodka cocktail as we passed the pre-ceremony bar booted her on her way and down the aisle!
The lovely ceremony was met with some threatening clouds, but this didn't put a damper on the cheerful crowd who excitedly made their way down a wooded path afterwards to find the cocktail hour lawn. Passed hors d'oeuvres and a massive oyster bar between the marble pond and party barn were a wonderful place for guests to enjoy mingling and catching up. Excited to re-join their cocktail hour and get their hands on some oysters, Liz & Pete hurried through some final portraits and made their way down to kick off the celebration!
As dusk began to fall guests were encouraged to find their escort cards before making their way into the reception tent to find their tables. Guest escort cards were inside a named envelope with a collection of wildflower seeds inside, but the magic didn't stop there. Liz took the time to write personalize messaged to every single guest attending their event. We, and their guests, were blown away by this personal touch!
Inside the reception tent guests enjoyed a balance of bright, exciting oversized floral design balanced with clean white linens and farm tables. A light array of basket lamps hung about the sailcloth tent and as light began to dim outdoors, provided a warm glow inside. Family style dinner provided a continued element of community and family as guests enjoyed a few heartfelt speeches from the couple's loved ones.
Liz's classic, yet modern flair, perfectly reflected in her clean lined dress with added cape (!!), and Pete's shier but spunky personality really shown through in the event design. As the night closed guests made their way into the party barn for dessert and dancing, or lounged around the cocktail lawn on oversized furniture, enjoying the band's music flowing out of the barn, the overall mood was one of continued shared joy with no desire to end the night! Liz and Pete truly provided a fun and memorable experience for all those who had the pleasure to share in their special day!
Special congratulations to Liz & Pete as they are now a family of three!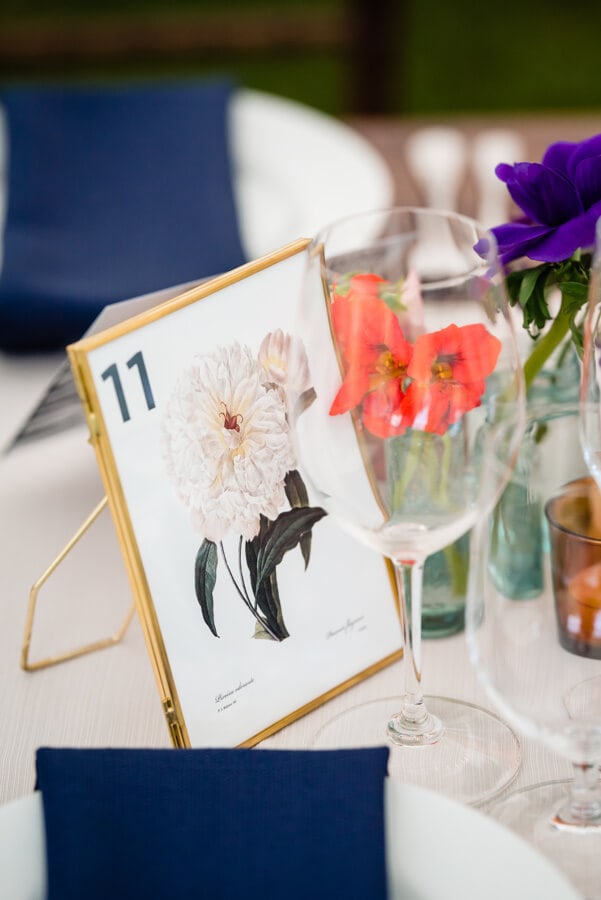 Vendor Team: