We are proud to introduce our next Vendor of the Week Spotlight, Nectar & Root, let's learn a bit more about them!
Nectar & Root, LLC // @nectarandroot www.nectarandroot.com
Erin Ostreicher: Vermont-Based floral designer, young and creative entrepreneur.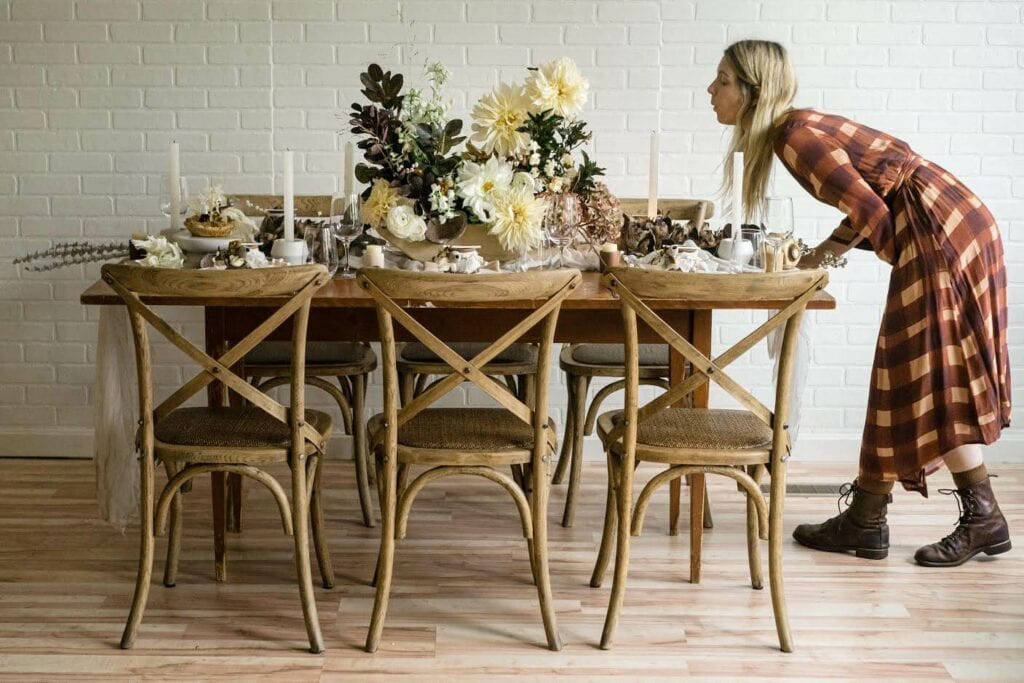 I'm a Vermont-based floral designer with an anti-racist, LGBTQ+ inclusive, sustainably driven mission serving weddings throughout New England. I create floral arrangements for weddings by sourcing blooms from my own gardens, other Vermont farms, and beyond. I love challenging myself and making designs that feel uncontrived. 
I've wanted to be a florist since the first grade! I have succeeded and been in the business for 10 years. I'm a detail-oriented person who loves to create art and to make people happy. Even though I'm creative, I'm also a total Type A. 
A little bit about me… 
I have a wonderful partner Mark and we will hopefully be living just outside of Stowe by the end of the month! My favorite color is green, and my favorite food is sugar, but when I'm being good, its anything from the garden. When I am not creating pieces of floral art, you can find me in the water, whether it's going to a swimming hole, visiting the ocean, coming up with great ideas in the shower, or having a lavender infused bath.
I have experience, creativity, and organization. My work comes from a place of passion and love. I am a small woman owned business with a social and environmental mission. And, hopefully, because they love my work. 
Thank you Nectar & Root for being our next Vendor of the Week Spotlight!