New York is a large state with several populous cities and a very diverse geography. You can find everything from metropolitan plains, luxurious beach islands and the Catskill and Adirondack mountain ranges! New York brides are no exception to the diversity! We have compiled a few of our favorite, unique, luxury wedding venues that will inspire a variety of different designs!
The Sagamore Resort – Bolton Landing
Photo: The Sagamore Resort
Photo: Tom Wall Photography
Photo: The Sagamore Resort
Marriott: Syracuse Downtown – Syracuse
Syracuse wedding venues | wedding venues new york state
Photo: Hotel Syracuse Originally the Hotel Syracuse, now owned by Marriot, it was once considered the largest and most prestigious hotel in Syracuse. During its rich history, it boasted visits from President Kennedy to Elvis Presley! The hotel opened its doors in 1924. It has over 600 guest rooms, an emergency hospital, tennis, squash and handball courts and several retail shops at street level. The beautiful Persian Terrance and Grand Ballroom have hosted many elegant affairs through the years as well as everything from proms and weddings to functioning as a hub for the New York political community. During the restoration of the hotel and updating of the guest rooms, many of the original works of art found throughout the building were saved, some can be seen today in the main lobby and the ballrooms' ceilings! With so many great venue options in one place, and found at the center of Syracuse, the Marriott: Syracuse Downtown is a great option for many different style couples and weddings. Whether you're looking for a classic, vintage elegance, or an edgier modern take with old infrastructure, this could be the place for you.
Sixty State Place – Albany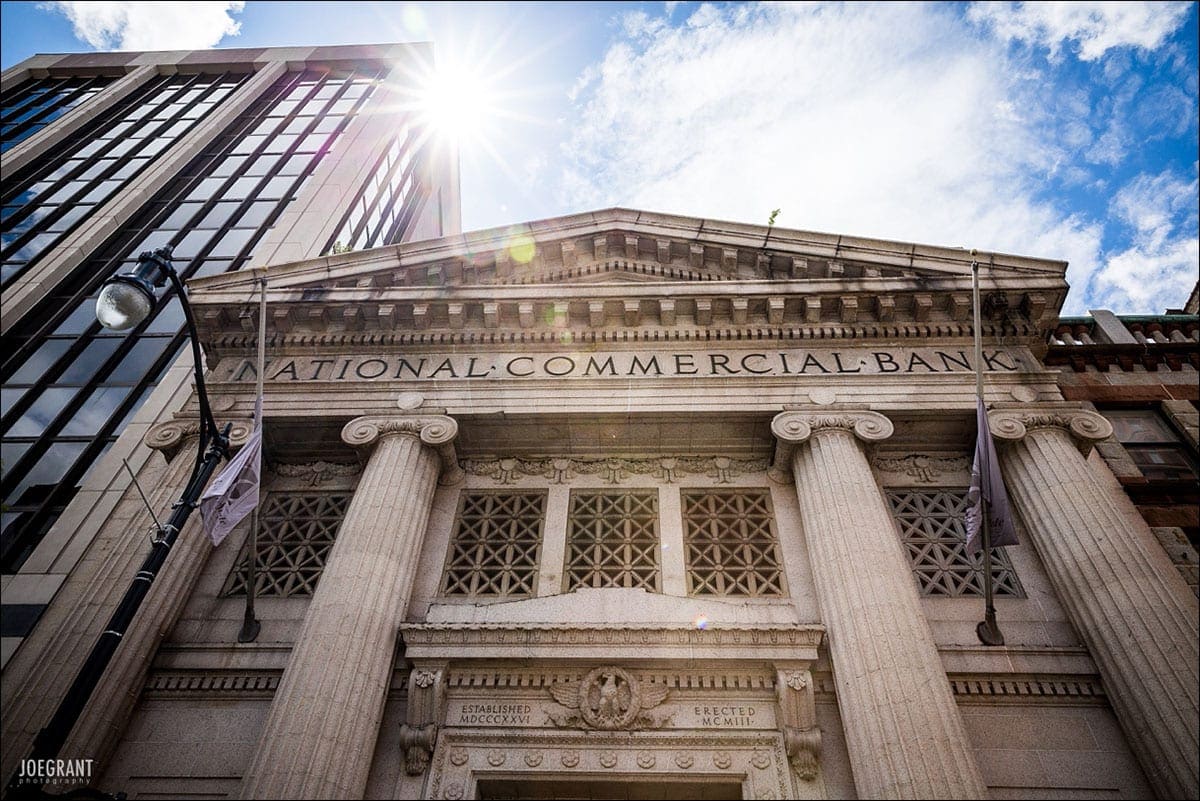 Photo: Joe Grant Photography Built in 1902 by York and Sawyer as the headquarters for National Commercial Bank and Trust, Sixty State Place was an awe-inspiring "temple of finance." When it was restored and transformed into an events venue by Gordon Companies in 2013, their goal was to maintain the extravagant and luxurious feel of the original site. Even now, the Beaux-Arts neoclassical style and historic elegance are still evident and available to create the perfect, dramatic backdrop for any city wedding! With the space between the Empire Ballroom with forty-five foot Carrera Marble walls and ornate ceilings and the original bank vault transformed into a bar and seating space, your guests will experience a unique flow in this one-of-a-kind venue! If over-the-top glam is your wedding dream, this may very well be the venue for you!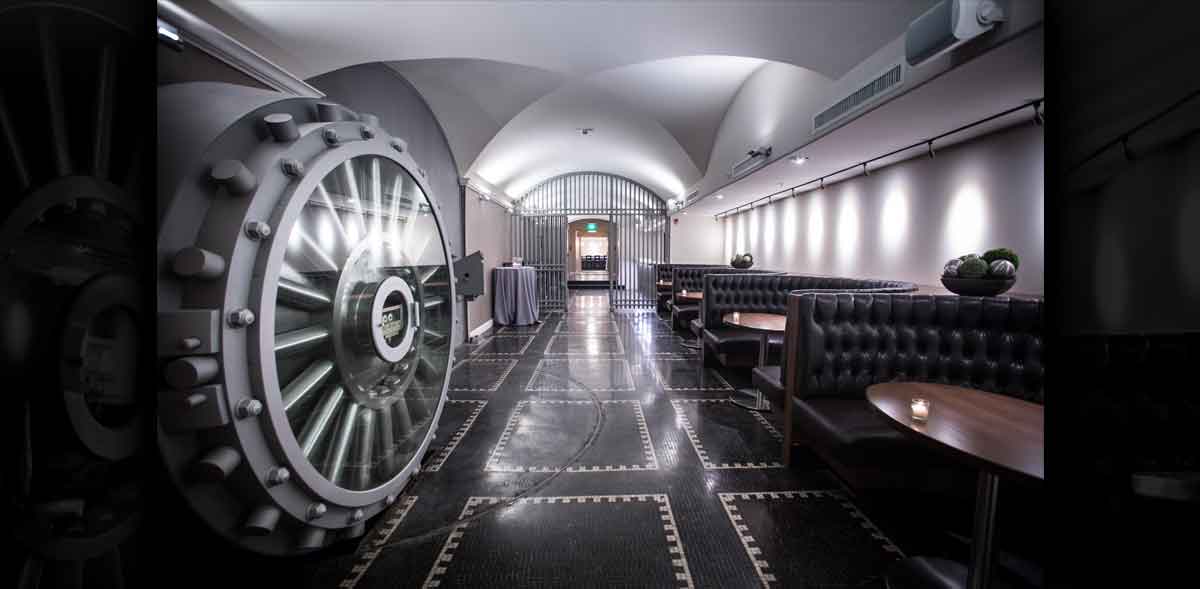 Photo: Sixty State Place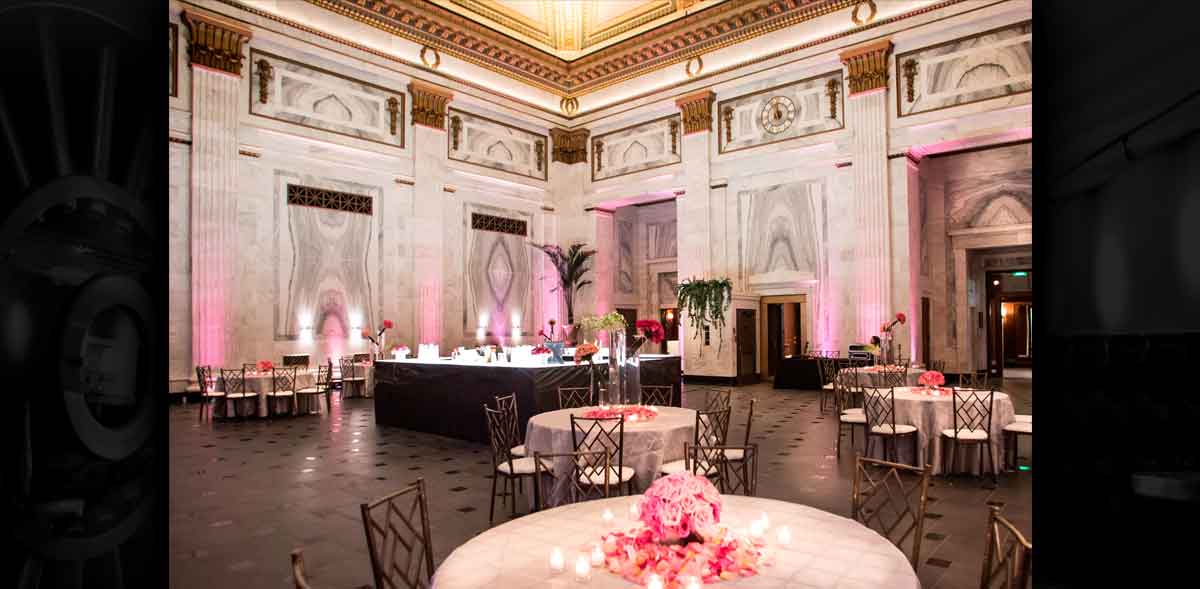 Photo: Sixty State Place
Photo: Joe Grant Photography
Lake Placid Lodge – Adirondacks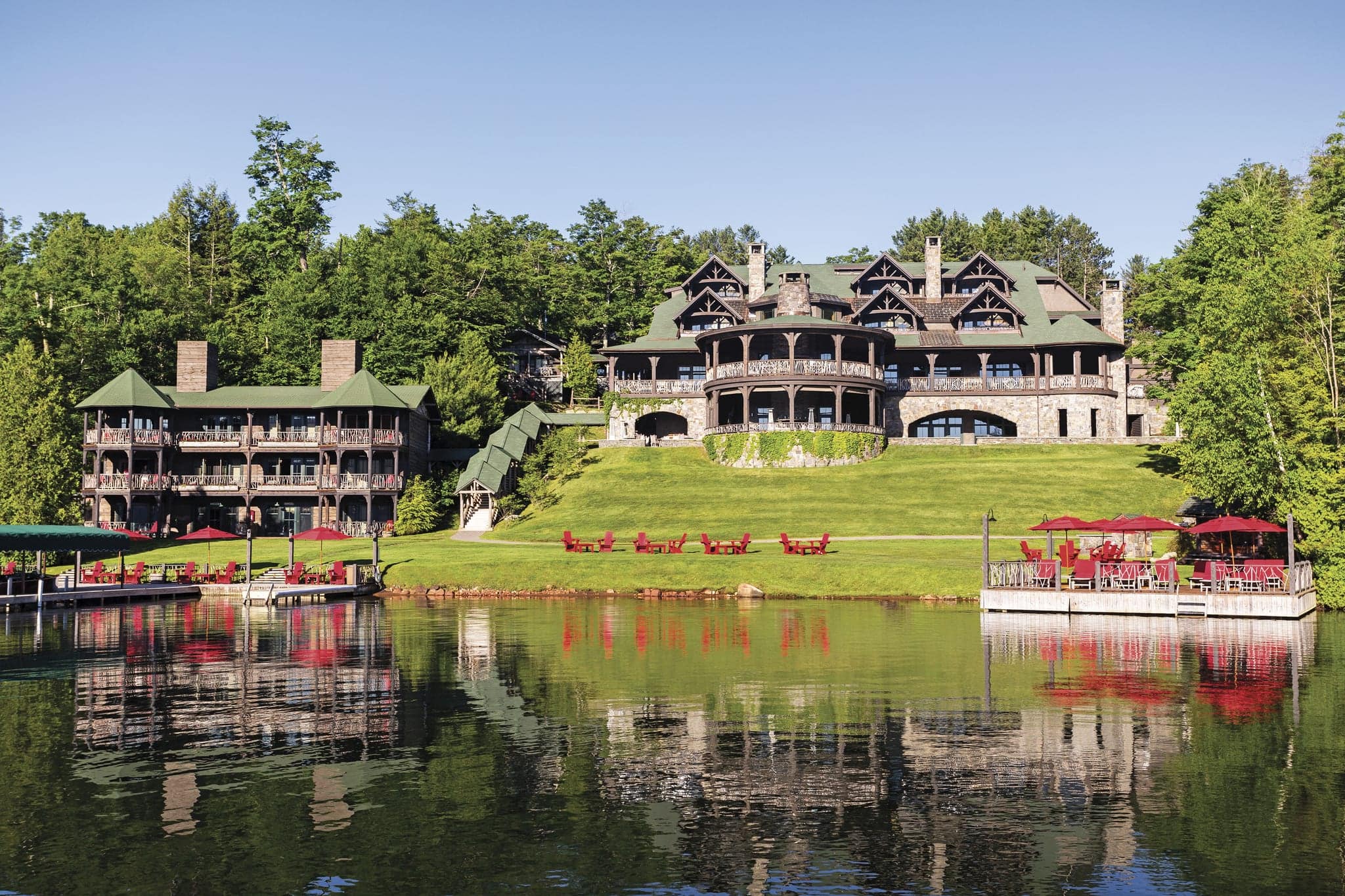 Nestled in the breath-taking Adirondack Mountains, the Lake Placid Lodge was once a privately owned rustic camp for a German family, built in 1882. Right on the water's edge with stunning views of the Whiteface Mountain, it was a relaxing place to sit down and breath in the fresh air and take a pause from life in the city. In 1946 the camp was sold and opened to the public as a premier Lake Placid hotel. Eventually, under new ownership, the Lodge was full restored and transformed and now offered outstanding cuisine and service and accommodations of the highest caliber. Sadly, in 2005, the original camp burned to the ground in a large fire. Looking at it as an opportunity to rebuild the Lodge to match the service it had come to be known for, a team came together and created the Lodge as it stands today: An utterly unique and unrivaled building that truly captures the heart of the original Adirondack Camp. If an intimate, organic wedding in a private mountainscape is what you've always dreamed of, the Lake Placid Lodge is definitely worth a visit. Available year around, with many unique and customizable options, it would be a one -of-a-kind experience for you and your guests! All Photos: Lake Placid Lodge